Contracting and Procurement Forum
with Matchmaking and Vendor Fair
ContractReady events are focused on procurement opportunities
with state and federal agencies, including all five branches
of the military as well as Fortune 500 companies.
Meet with a mix of buyers, contracting officers, program managers, procurement specialists, and other critical decision makers.
Attend general meal sessions with keynote addresses and panel discussions
including a full day of lectures and workshops, match-making sessions
and networking with the GovCon community.
Exhibit on the trade-show floor packed with America's finest companies,
from Fortune 500 to small business as well as state and federal agencies.
Experience The Best
Business to Government Events

What's different about ContractReady's procurement conferences from other small business events?
We Connect You!

ContractReady events feature an outstanding Lecture Series with a focus on "Doing Business with the Government." Take a class or join in a workshop on veteran issues, new technology, best practices or self improvement seminars.

Join us for our opening conference dinner gala or 7:30am "Breakfast Session" and then the noon "Small Business Procurement Initiatives Luncheon." These round-table sessions feature keynote addresses from prominent business executives and leaders in the government procurement system.
Tour the spacious tradeshow floor packed
with government suppliers & buyers from all across the country.
Exhibitor registration and tickets to attend can be purchased
though the REGISTER pull-down menu above.
Look for discount promo codes on Attendee Registration Pages.
The Lecture Series and Expo are free for veterans and students.
Our annual Baltimore, Maryland event is sponsored by the Maryland Department of Commerce and is attended by hundreds of visitors each year.
CLICK HERE to attend…
Book Before It Is Too Late!
Featured Buyers and Presenters:
Colonel Tommy Marks Director MBDA Federal Procurement Center, Jimmy H. Rhee SWaM Maryland Governor's Office, Roger Campos Maryland Department of Housing (DOH), and Helga Weschke Director Federal Business Relations , Alison Tavik Director of Communications (SwAM).Major Kyle Hurst US. Army Combat Capabilities Development Command (DEVCOM).
Defense Information Systems Agency (DISA), National Security Agency (NSA), Air Combat Command (ACC), Maryland Stadium Authority (MSA), US Navy Sealift Command (MSC), US Army Medical Research and Material Command Fort Detrick, US Army Contracting Command, Maryland Judiciary Procurement, Contract, & Grant Administration, General Service Administration (GSA), Program Executive Office Command Control Communications-Tactical (PEOC3T), Project Manager Mission Command (PM MC), and the US Army Communications-Electronics Command (CECOM).
 It all starts Wednesday evening on October 27 with our Opening Gala Dinner
with a High-Profile Keynote Address, Gourmet Dinner, Wine & Bar, Jazz
7:30 pm – close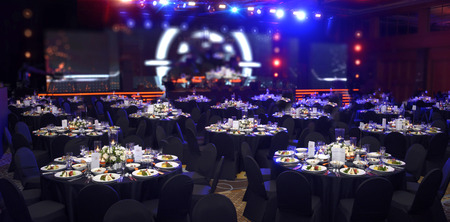 Book Now Before It's Too Late!
Featured Presenters:
JD Webster, Director-Joint Tactical Ground Systems (JTAGS) Product Michael Knight, Special Agent-Bureau of Alcohol, Tobacco, Firearms and Explosives (Redstone Arsenal) Rita Brooks, Director-Small Business Programs SAIC David Brock, MSFC Small Business Specialist-NASA (Marshall Space Flight Center) Rob Watson, BGSD Small Business Liaison Officer-Northrop Grumman Adrianna Clark, SE Region Director-Office of Small Business U.S. Department of Transportation Christopher Harrington, Director Small Business Programs-United States Special Operations Command (USSOCOM) Michael Cox Vice President Strategic Systems, Defense Customer Accounts Raytheon Missiles and Defense Lisa Baumann, CSDP Supplier Diversity Senior Manager Lockheed Martin Missiles and Fire Control Miranda Duke Senior Buyer Huntsville Utilities Beth Lamothe Procurement Analyst DLA Aviation – Redstone Arsenal Amy Lacy Team Lead Acquisition Unit FBI – Redstone Arsenal
Invited Presenters:
Cheryl Michael, Senior Analyst-Office of Small Business Programs Missile Defense Agency Darby Moore, U.S. Army Technical Assistance Advocate U.S. Army SBIRSTTR Program Redstone Arsenal Col. Tommy Marks (ret.) Director-MBDA Federal Procurement Center Qualified Technologies, 

Having attended my first ContractReady event in Ft. Eustis as an Exhibitor, I was overwhelmed by the reception, business exposure to the military and private business sector and the outstanding interest I received at my booth. The personal follow-up by many participants was beyond my expectation. Thank you, ContractReady Staff, for your support. I decided to increase my exposure by providing a comprehensive workshop at future ContractReady Events.
Over the course of the past several years I have attended many procurement and match making seminars in an effort to promote and advance my business.  From the first time attending a seminar being run by ContractReady, to my most recent attendance at the Ft. Eustis Contracting Procurement Forum and Match Making event, it was clear that careful organization and  planning are paramount in their operational goals.  In my opinion one of the key elements for the success of these events produced by ContractReady is there unique team of associates, whom are always knowledgeable and eager to assist all attendee in meeting their goals, objectives, and expectations.    One such exemplary team associate is Mr. Jay Elliott.    Mr Elliott has proven himself as a highly valued asset to the matchmaking process in all procurement markets.   I'm always eager to attend ContractReady events and would highly recommend them to anyone seeking to hold a Public, Private, or Government agency procurement matchmaking event.
My name is Jerrell Johnson Jr., I am the President/ CEO of Nijsha Enterprise, Inc.

Nijsha Enterprise is a Government Contractor for the Military, Commercial, Medical and Transportation Industries. With over 25 years of experience in contract manufacturing and has many success stories such as working with the DOD, DLA, Navy, ManTech International, Computer Science Corp, CECOM, C4ISR and many others. A Contracting Manufacturing Company that offer the best products in the industry!

As the owner of a contracting manufacturing company; it is essential for me to attend different industry related trade shows. Over the past years I have had the pleasure of representing Nijsha Enterprise, Inc at various "ContractReady Events" and it's always a pleasure.

Ft. Eustis ContractReady Business Conference in Virginia was one to remember. It was amazing! I was blessed with the opportunity to "Show Case & Exhibit at the event. In addition, I had photo ops with some amazing people; Diane Dempsey of BAE Systems and Rita Brooks from SAIC (both were members of the panel).

Nijsha Enterprise, Inc. has recently been endorsed by Kevin Harrington-the original member of the hit TV series "Shark Tank." Kevin is also the Inventor & Creator of the Informercials. The Interview with Kevin and I will be aired on FOX TV.
Subscribe now to receive information and discounts
on our small business contracting conferences and expos.